Alibaba co-founder could add WNBA outfit to basketball portfolio.
Posted: January 11 2019
By: Steven Impey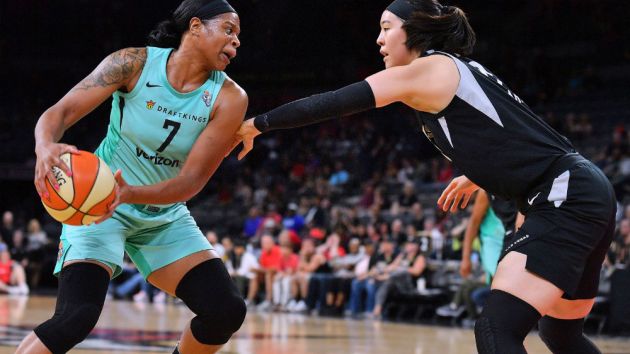 Joseph Tsai, the minority owner of the Brooklyn Nets National Basketball Association (NBA) franchise, is close to adding another New York basketball team to his sports portfolio, according to a report by the Associated Press (AP).
An investment group led by the co-founder of the Chinese ecommerce giant Alibaba is on the cusp of buying New York Liberty, the Women's NBA league (WNBA) team currently owned by James Dolan's Madison Square Garden Company.
According to the AP's source familiar with the negotiations, the deal could be confirmed within a week. 
Tsai, who bought a 49 per cent share in the Nets last April, is apparently among a host of potential buyers, including several who came close to agreeing a deal to buy the Liberty since owner Dolan put the team up for sale in November 2017.
The team, which has the number two pick in the WNBA draft in April, confirmed recently that it has lost money every year since its inception and its cumulative losses exceed US$100 million.
The franchise played most of its home games in 2018 at the Westchester County Centre, saving on operating costs by 20 times less than it stint playing at Madison Square Garden, though they still couldn't routinely fill the arena.
The Liberty will return to Westchester for the 2019 season, which begins in May – though the AP has also reported that new ownership may prefer to eventually move home games to Brooklyn's Barclay Center.