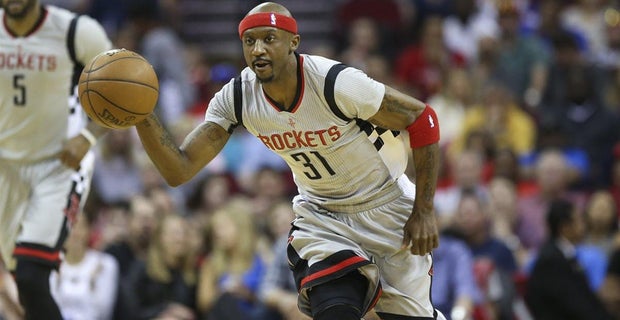 Jason Terry has not played in the NBA this season, and for all intents and purposes, he is retired from the game of basketball. However, Terry would consider coming out of retirement if he had an opportunity to play for one of three teams: the Los Angeles Lakers, Golden State Warriors, or Dallas Mavericks (h/t ESPN's Tim MacMahon). 
Terry, 41, appeared in 51 games for the Milwaukee Bucks last season. Over the course of his career, he has played for Atlanta Hawks, Mavericks, Boston Celtics, Brooklyn Nets, Houston Rockets, and Bucks and averaged 13.8 points, 3.8 assists, 2.8 rebounds, and 1.1 steals per performance while shooting 38 percent from 3-point range in 1,410 career games.
It is yet to be seen whether or not any of the three teams that he mentioned are in the market for a veteran guard, but Terry has previously stated that he would like to retire as a member of the Mavericks, the organization with which he won his lone NBA title in 2011. 
"That would be incredible," Terry said of potentially retiring as a Maverick last year. "It's definitely on my bucket list." 
In light of the news that Terry could – potentially – return to the NBA should the Mavs, Lakers, or Warriors come calling, Hoops Hype compiled an informative video with 10 facts about Terry that aren't necessarily common knowledge. Check it out below: 
10 things you may not know about Jason Terry. pic.twitter.com/AF9hwXQ51S


— HoopsHype (@hoopshype) December 6, 2018
Terry may not be the player that he once was, but he could potentially still provide a team with some production off of the bench.